Diese Veranstaltung hat bereits stattgefunden.
Yoni Self Massage and De-Armoring Workshop
Februar 1 @ 12:00

-

17:00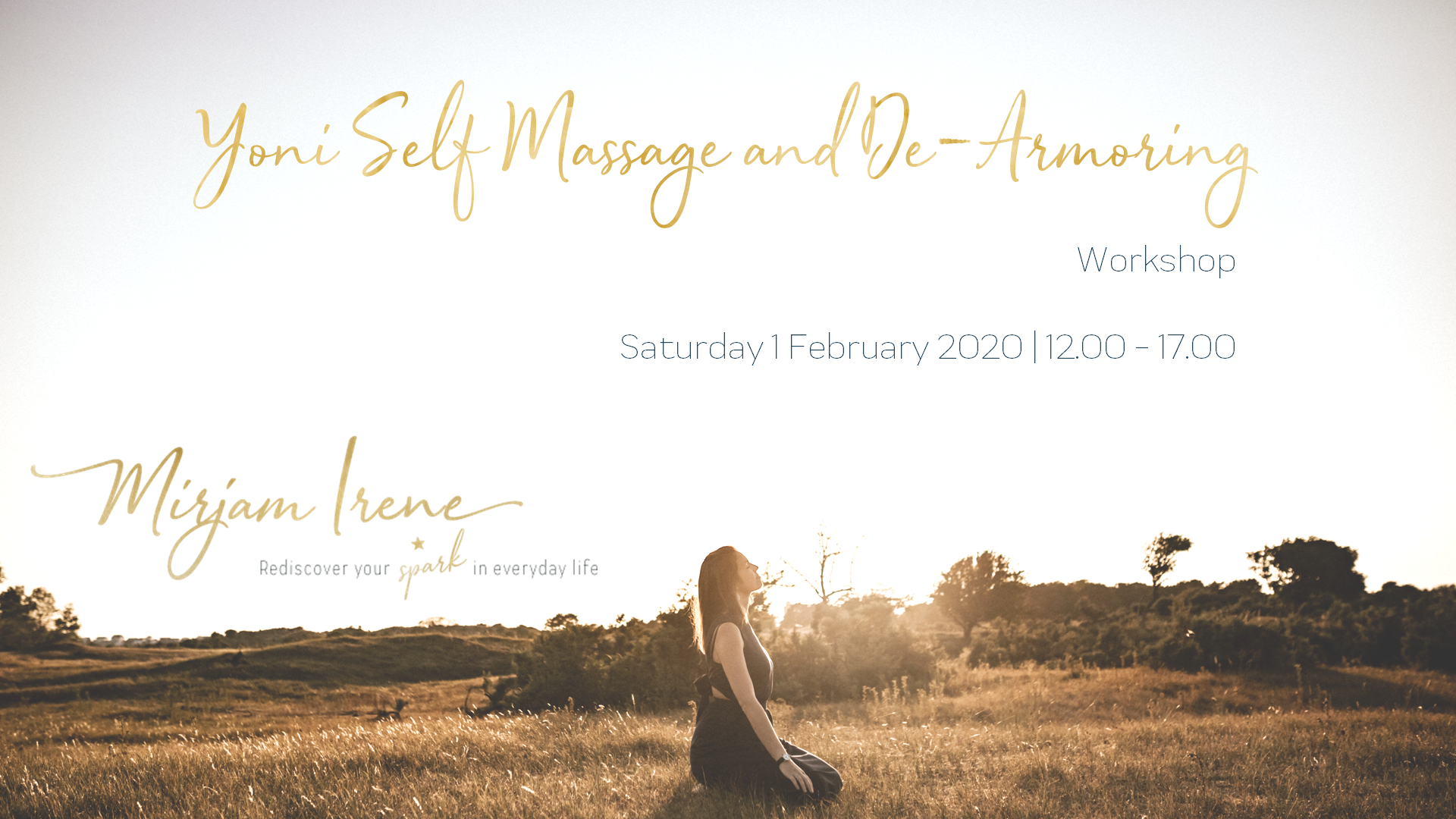 Yoni Self Massage and De-Armoring 
Workshop
In this workshop you'll learn all the ins and outs of your Yoni (vagina in Sanskrit). Yoni massage and de-armoring is something really normal that every women should know about. We didn't learn it from our mums though and didn't hear a word about it during sex ed. Luckily there's the ancient wisdom of the taotantric arts that can learn us something that we collectively forgot (something with patriarchy and a huge taboo on female sexuality).
With massage you stimulate blood circulation. This doesn't only help with releasing tension and pain, but also to sensitize numbness. I'll ask you to also practice acupressure massage during your home practice, also known as de-armoring. Because some spots can hold extra tension or trauma (small or big) and cause pain or numbness.
I'll tell you all about how you can hold stress, tension or trauma in the vagina and how to release it. Also we'll have another look at the anatomy of the vagina, but now enriched by taotantric arts and modern sexology. Because there's still a lot of ignorance concerning female sexuality and the vagina. It will open our eyes for more orgasmic potential (yay!) and why we don't always feel this.
During the workshop there won't be nudity, but I invite you to do at least three home practices. On the workshop day we'll do an energy visualization of the home version, so that you have a good idea of how it works. Via email you'll get an audio to guide your own massage and de-armoring process.
After the workshop I'll be available for three weeks for questions around your yoni massage and de-armoring process, because sometimes it can stir up quite a bit!
The workshop is Saturday 1 February 2019 in the afternoon from 12.00 to 17.00.
There's tea and savory and sweet snacks for during the break.
Looking forward to meet you for an afternoon full of shameless conversation about our vaginas. Yay!
Price: €50,- cash at the door (or bank transfer before).
You can sign up via email mail@mirjamirene.com or via the contact page on my website www.mirjamirene.com.
Nur für Frauen