Diese Veranstaltung hat bereits stattgefunden.
Conscious Sexuality Course for Woman (Part 3)
Februar 8 @ 13:00

-

16:30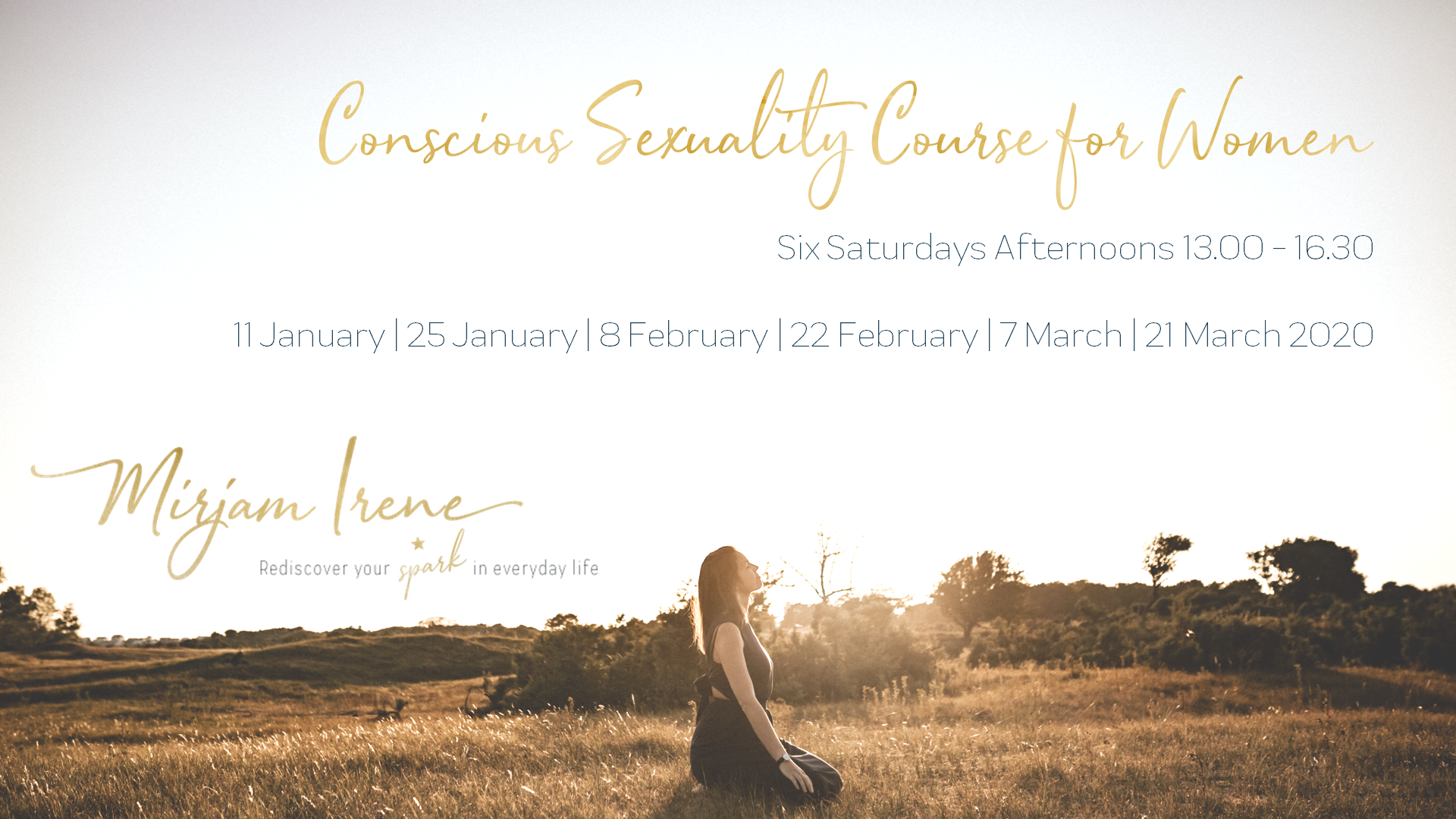 Conscious Sexuality Course for Women
It's my desire for every woman that she knows what her desires, talents, power, and wisdom is and designs her life accordingly. That every woman feels free to show her true essence. That she feels free in all areas of her life, especially her sexuality. That every woman knows how her buttons work and that she can share her true power and wild woman from out of the center of her being. That her spark shines through every day of her life.
It's my believe and dream that when women en men heal their trauma in their sexuality, world peace is coming closer, because our sexuality is so much intertwined with the core of being human. It's intimate and asks from you to feel safe in vulnerability and softness. And to feel safe in passion and pleasure! When you feel safety, love, and belonging in expressing your essence and spark with the world it's having a deeper impact beyond your own personal and karmic transformation.
In this six week course (we meet biweekly) we dive deep in letting go of old patterns that hold us back to share this spark in us. We'll let go of constricting ideas from society, from the history of patriarchy, and from our own personal history and make space to embody our true nature.
To make space for our wildness in all our names, forms, and uniqueness.
To connect with our Queen and Goddess within.
We'll share, connect, learn, experience, explore, feel, and experiment in a safe and loving environment where You are welcome just as you are and how you feel in that moment.
Embrace your inner wild woman, (re-)discover your spark, and bring it back in your life.
We'll bring back and reclaim the joy, power, and magic of our female sexuality. Every week has another theme that brings you closer to yourself, your own femininity, your sexuality, your pleasure, your joy, your wisdom, and your spark. Learn how to make use of your sexual energy!
All this inspired by Modern Sexology and the TaoTantric arts.
Every week you'll get a home play exercise to practice at home. Trust me, this is FUN!
It will take place in Mahina (Lindenau, Leipzig in Germany) from 13.00u until 16.30u.
We will meet biweekly on the following Saturdays in Winter 2020:
11 January, 25 January, 8 February, 22 February, 7 March, 21 March
This course will be in English (but I do understand German).
Everything that's being said will be confidential.
During this course we will keep our clothes on, also during meditations and practices, and there will be self love and pleasure practices for at home.
When you sign up, please commit to be present every workshop date, so that you won't get behind and for the sake of group spirit and feeling safe to grow together.
Looking forward to meet you at this course!
Early bird price is €175,- until 15 December, after that it's €200.
Sign up via sending an email to mail@mirjamirene.com or sending a message via the contact page.
After you signed up I'll ask you some practical questions and ask you to fill out a little intake form.