Diese Veranstaltung hat bereits stattgefunden.
Yoni Egg Circle
Februar 5 @ 19:00

-

21:00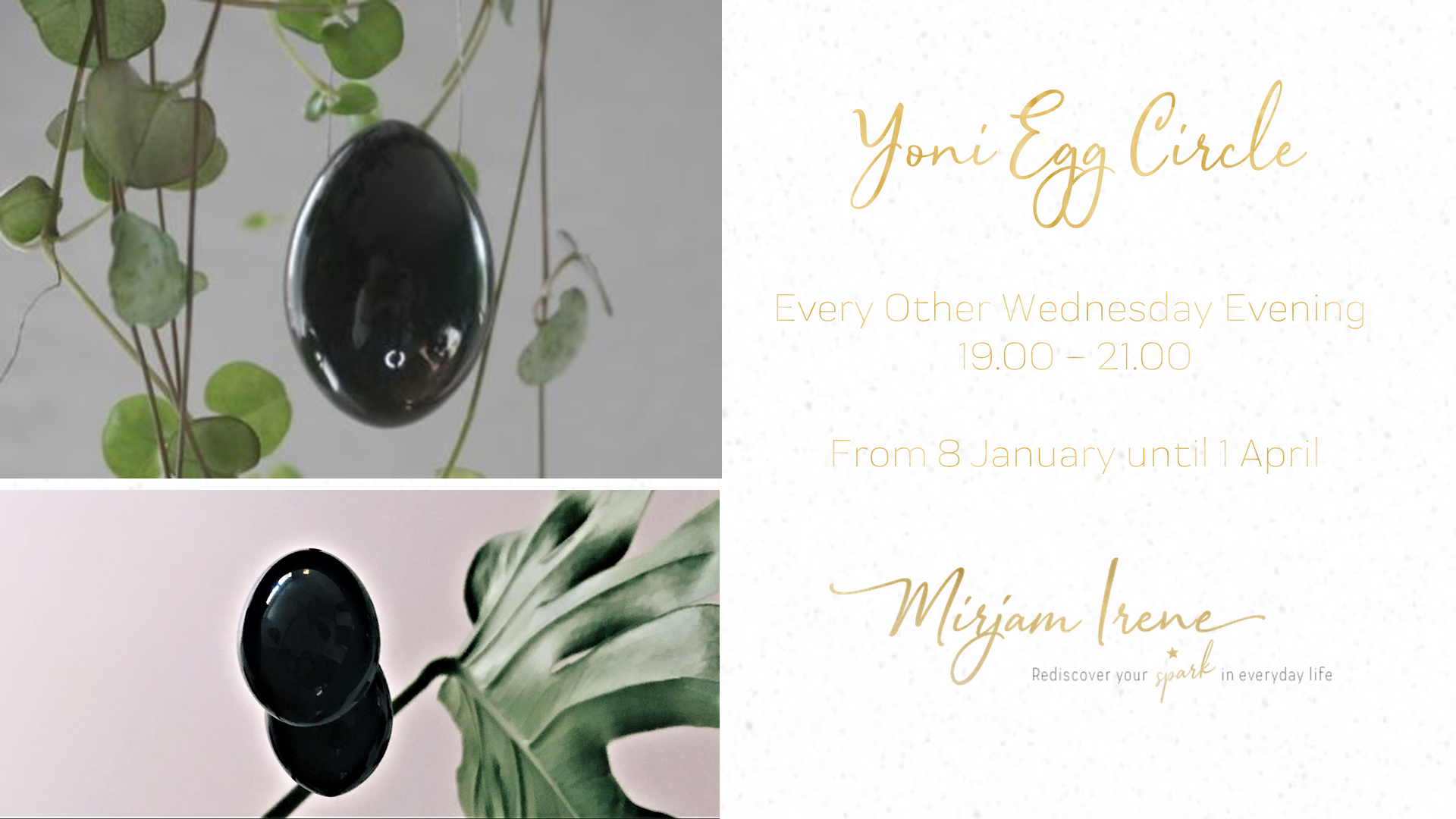 Yoni Egg Circle
In this Yoni Egg Circle we do TaoTantric practices that help us to embody our femininity, power, self love, and sexuality.
Together we do practices that helps us with cultivating our sexual energy, our life force energy.
It's like a yoga session, but then Yoni Egg.
I'll create a safe space where we feel comfortable massaging ourselves and allowing sexual energy to flow.
There are so many helpful practices with the Yoni Egg that help to tone vaginal muscles, internal sensitivity, pleasure, more orgasmicness, healing, letting go of small or bigger trauma, letting go of former lovers…
There's so so much in this beautiful tiny Egg!
And if you want to know what to do with it and share a safe and beautiful space with other like minded woman… this is your chance!
During the two hour sessions we slowly build up to inserting the Egg and if it doesn't feel right, that ok too! You never have to say yes to penetration, also not when you do it yourself (with an egg).
The exercises can also be done without the Egg inserted and can still be beneficial for all the reasons listed above. You will still learn wonderful things about what cultivating sexual energy can do for you.
Practically I'd like to ask you to bring a sarong or wide dress and a big towel that covers the yoga mat. We will probably do breast massage together, but outside of this you can decide how much of your body you'd like to cover with your sarong or wide dress. You can also be fully naked. Whatever feels right for you!
During the introduction and outro we'll face each other and share a few words with each other. With the introduction exercises (some mild breathing exercises and most likely breast massage) we'll be seated with our eyes closed. During the yoni egg practices we'll lay down with our heads to the middle of the room and be in our own space while I guide you through the practices.
There's coconut oil available, but feel free to bring your own favourite unscented massage oil and/or lubrication. Oils that are suitable for vaginal use together with a yoni egg are preferably unrefined coconut oil and jojoba oil or almond oil.
If you already have a yoni egg, please bring it and if it came with a string, bring this as well. Strings are also available in the workshop space. If you don't have a Yoni Egg yet, I have a few very high quality Obsidian and Nephrite Jade Eggs in small and normal sizes available for sale (prizes Obsidian S €22, M €33 and Jade S €49, M €59).
These Yoni Egg Circles will take place on the even weeks in Mahina's Workshop Room from 19.00h until 21.00h.
First time Try Out is €10 (cash)
One Yoni Egg Circle is €20 (cash)
5 times Yoni Egg Circle is €85 (cash or bank transfer)
All prices include unlimited tea and a tiny healthy snack.
Please sign up 3 hours before the class starts via mail@mirjamirene.com with your name and phone number (not necessary, but would be practical).
You can sign up via email mail@mirjamirene.com or via the contact page on my website www.mirjamirene.com.